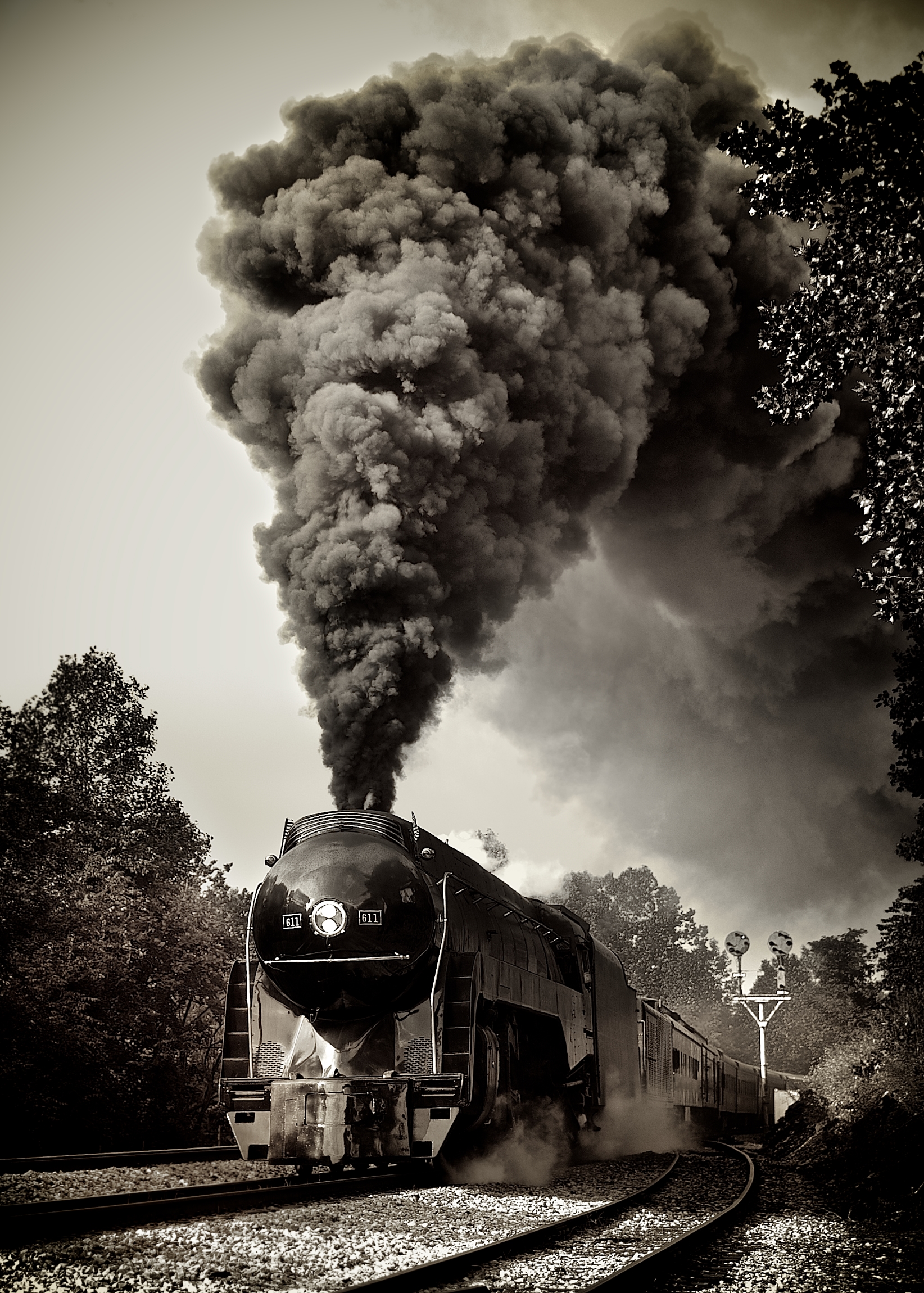 N&W 611 Blasting Blue Ridge
I started devouring Lucius Beebe books in the 1950's. I saw his "Burning of Rome" smoke plumes and thought that was how steam locomotives always looked. Boy, did I ever want to see that! Flash forward and I know now such plumes are rare. So imagine how I felt as well as all the others around me when we saw this outstanding show by one of the greatest steam locomotives ever built. Here is made in Roanoke N&W No. 611 doing what she was designed to do: conquering the Blue Ridge grade east of her hometown. I was alive when she was doing this in original service, however I never had the privilege to see it for myself. With this shot, I witnessed the world as it was and fulfilled a child's dream.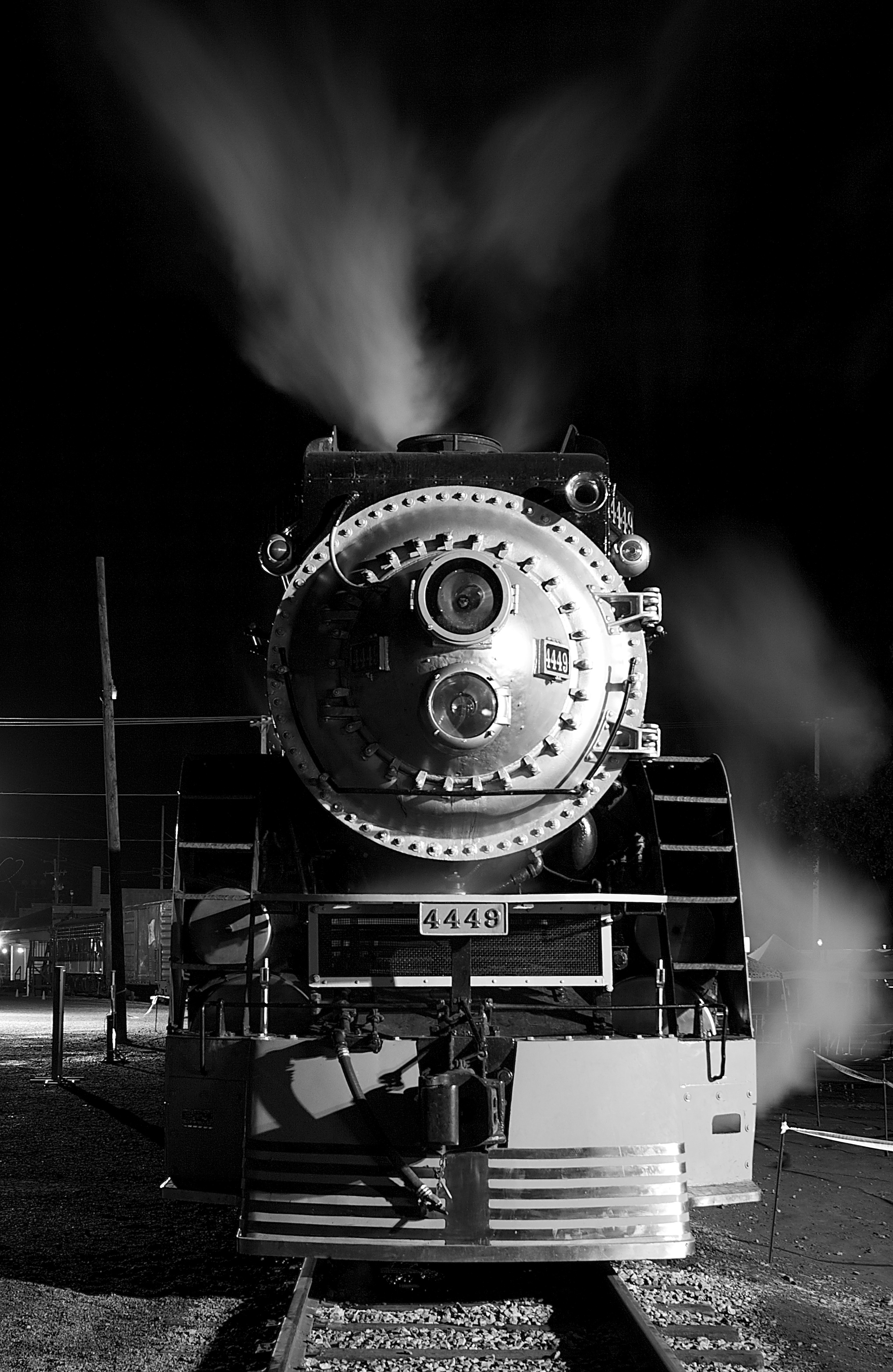 Steamtown morning. The crew is getting Canadian Pacific No. 2317 ready for a day on "The Scranton Limited." 10/19/08.
Railroad B&W